1
Southern Alberta Institute of Technology (SAIT)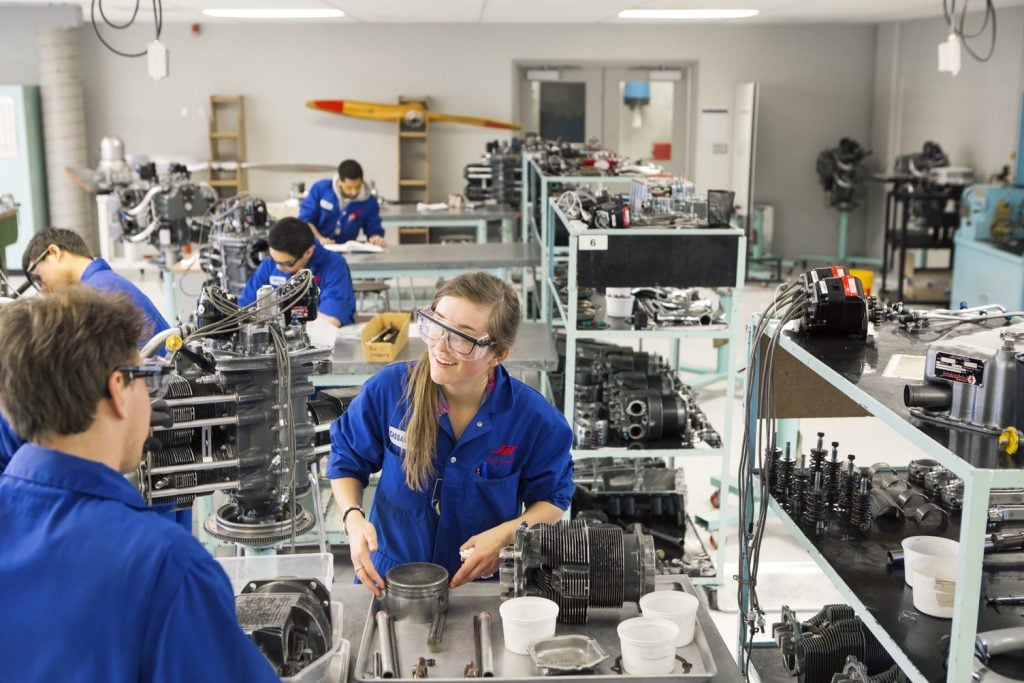 The Southern Alberta Institute of Technology was founded in 1916 (with 11 registered students that year), making it the second oldest post-secondary institution in Calgary. Since then, the school has grown into one of the best destinations in Canada for those looking to learn a skilled manual trade. More than 11,000 industry partners assist SAIT in developing programs that students will get employer demanded skills from, and with 91 per cent of graduates getting hired within a year of leaving SAIT, and an average post-grad salary of more than $52,000, SAIT produces some of the best equipped graduates in the country.
What Students Are Saying
"The Electrician program saved me a lot of grunt work. Compared to pre-employment graduates or people who start apprenticeships without work experience, you are basically jumping the line. Really good instructors and so many relationships with companies that you're going to get a good job out of this program if you do the work. I had a retail job in Calgary until I was 23, which is when I decided I wanted to challenge myself and start a new career. Looking back, I wish I started at SAIT sooner! "

Chris Williams, Electrician
Popular Programs 
There are more than 30 construction, trades and apprenticeship programs for students to discover at SAIT organized and administered by the School of Construction. Certificates in areas like pre-employment welding, machinist technician, or pre-employment carpenter are earned in the classroom in 12 weeks. Diplomas in Civil engineering technology, architectural technologies, engineering design and drafting technology and geomatics engineering technology can be earned in two years. A popular bachelor degree in the science of construction project management is also available. Apprenticeship options in areas like welding, sheet metal worker, roofer, glazier, concrete finisher, and bricklayer are also popular among students.
Locations
Calgary, Alberta