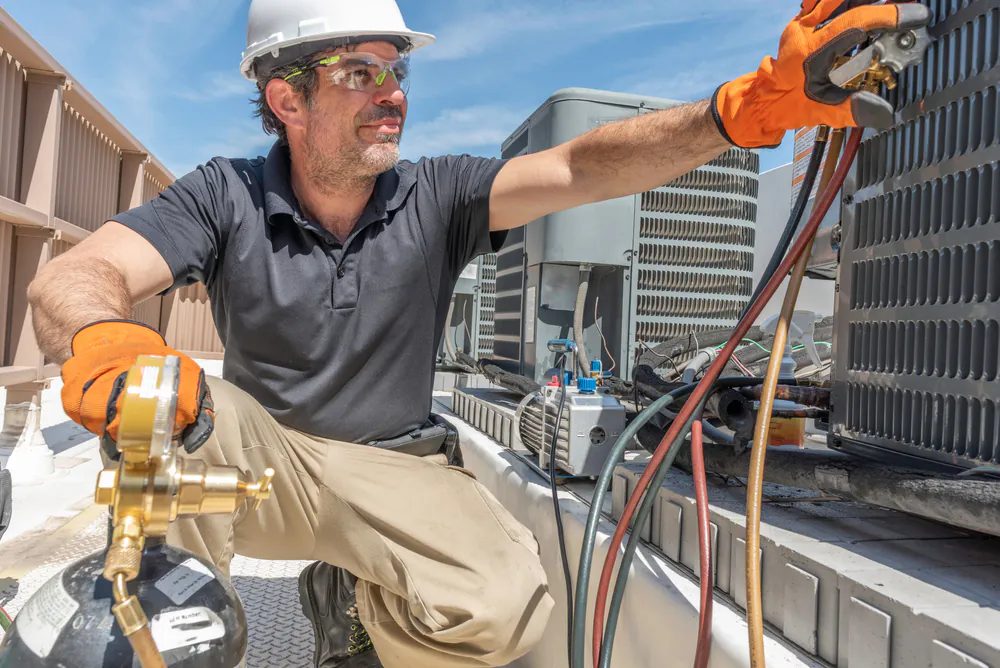 About
Heating, Ventilation & Air Conditioning (HVAC)
Heating, ventilation, and air conditioning (HVAC) technicians install, service and maintain environmental systems in homes and businesses, ensuring gas applications and refrigeration and air conditioning run safely and efficiently.
HVAC courses and apprenticeships teach students the fundamentals they need for fabricating, computer design, blueprint reading, and adhering to critical safety standards. HVAC apprenticeships enable students to apply their training in class on job sites as they build and maintain HVAC systems. Top-rated programs will further teach students to create drawings using industry-leading software and obtain technical competencies and licenses required to be a gas technician.
The average HVAC technician in Canada earns $65,000 per year. Those just starting their careers can earn as much as $55,000, while more experienced technicians earn up to or above $84,000 per year, on average.