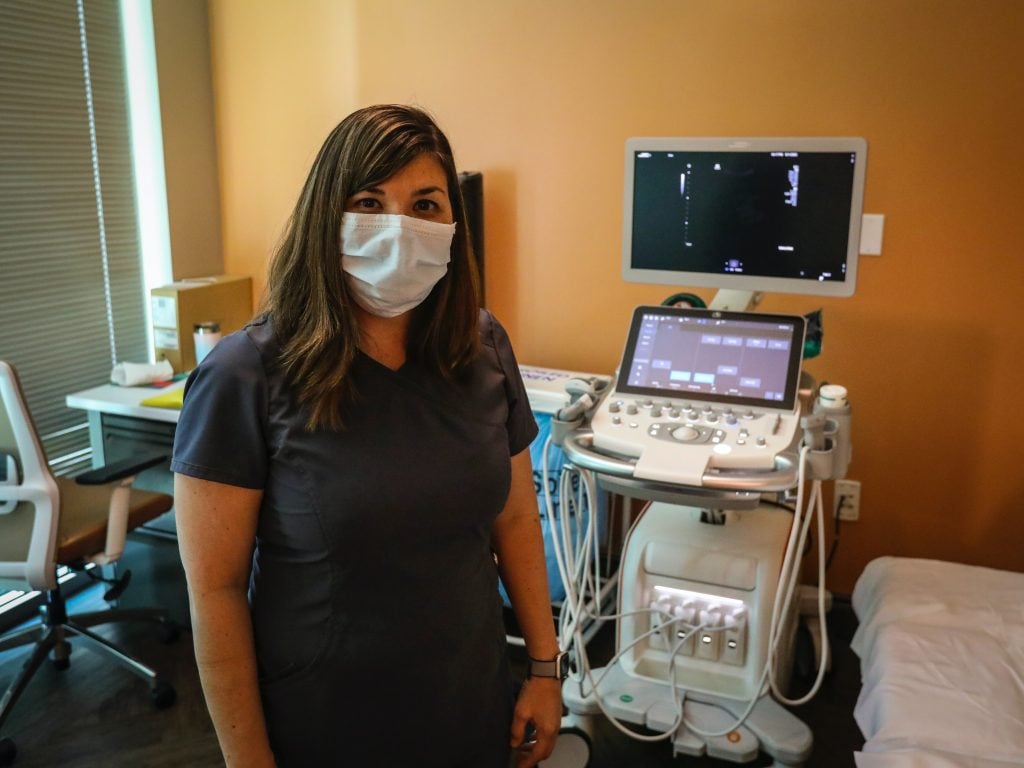 About
Ultrasound Technician
Ultrasound technicians use sonography (high-frequency sound waves) to produce images of everything from organs, tissues and blood flow inside the body to growing babies still in the uterus. Healthcare professionals in this field combine expert knowledge of human anatomy with ultrasound technology, strong spatial reasoning and physical dexterity to capture clean scans and assist doctors with diagnosis.
Ultrasound technicians, also called Medical Sonographers, have a variety of career paths open to them. After graduating from an accredited ultrasound technician program, students can find employment as a General Sonographer or take up work as a specialist in, for example, obstetrics and gynecology, vascular technology, breast sonography or cardiovascular sonography. Although most ultrasound technicians work in hospitals or labs, some work in private clinics, research, new product development and education.
Job prospects for Ultrasound Technicians are strong in Canada and the United States, even among in-demand medical professions, with a roughly 12 per cent growth rate expected over the next 10 years. The average annual salary for a Medical Sonographer in Canada is nearly $80,000, with specialists exceeding $150,000 in earnings.