featured

Tuition

$2,696

Scholarships available

featured

Tuition

$2,723

Scholarships available

featured

Tuition

$2,723

Scholarships available

featured

Tuition

$5,392

Scholarships available

featured

Tuition

$5,445

Scholarships available

featured

Tuition

$26,025

Scholarships available

Tuition

$2,715

Scholarships available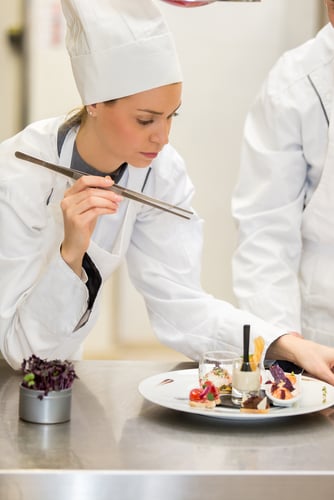 About
Baking
Like a well-baked soufflé, Canada's food industry is on a steady rise. The Business Development Bank of Canada (BDC) forecasts 11.6 per cent growth by the end of 2025, and a growing industry in turn creates growing demand for educational opportunities. Some may think of baking as a hobby, but Canadian schools offer world-class baking courses and programs that can turn it into a rewarding career.
Baking, pastry and culinary arts programs at Canadian schools provide the perfect mix of hands-on kitchen training with the business skills to cook up professional success. Curricula cover many of the foundational skills to produce breads, pastries, cookies, muffins and more, with classes on baking theory, cake decoration, artisanal breads, knife skills, menu planning and food safety. Add in a dash of retail bakeshop management and food entrepreneurship courses, and you have the recipe to excel.
Hands-on learning is naturally standard in any baking or culinary arts course, and these courses provide ample opportunity to learn the tools of the trade; students train in professional-calibre kitchens and bake labs with industry-standard equipment. In addition, many students also enjoy the benefit of applied learning in real-world scenarios, plying their trades at on-campus restaurants like The Chef's House, the student-run eatery at Toronto's George Brown College, or The Dining Room at Holland College's Culinary Institute of Canada in Charlottetown. Many other schools will include similar experiential learning opportunities working in local professional kitchens.
Baking graduates find a diverse menu of career options, including work as pastry chefs, bakers, chocolatiers, cake designers or as a voice in the growing field of baking & pastry writing and blogging. Specialty baking is also a popular route to carve out a career niche, where you might focus on foods from certain cultures or based on dietary restrictions (gluten-free cake, anyone?). Your employment options are almost equally diverse; baking skills are in demand at almost any major hospitality brand, hotels, restaurants, cruise ships, and of course speciality bake shops, patisseries and chocolatiers.
According to thousands of salaries collected on Glassdoor, the average base pay for a baker in Canada is $36,085 per year, ranging as high as $48,000 depending on your skill level and employment.