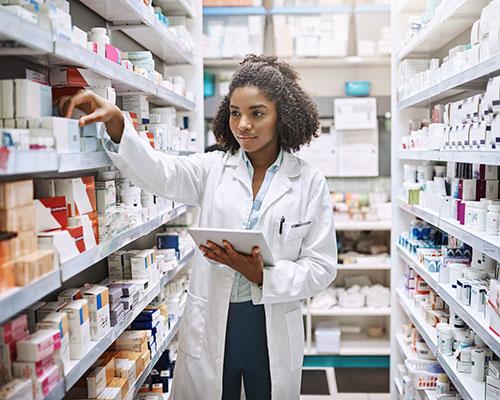 About
Pharmacy Technician
Pharmacies in every setting — community, hospital, retail and long-term care — are looking for licensed Pharmacy Technicians to help improve efficiency and raise the overall quality of patient care they can deliver.
A Pharmacy Technician is a regulated healthcare professional who is responsible for the technical aspects of refilling prescriptions. Pharmacists remain responsible for patient counselling and checking the clinical appropriateness of medication, but Pharmacy Technicians ensure patients are prescribed the right dose and drug dosage route, among other responsibilities.
Top-rated pharmacy technician courses and degree programs are designed in close consultation with practicing pharmacy professionals to help students learn the technical, legal and ethical aspects of the job. To practice in Canada, Pharmacy Technicians must graduate from an accredited program, complete a practical evaluation, and pass a qualifying exam with the Pharmacy Examining Board of Canada (PEBC) as well as the Jurisprudence Exam.
Continuous job growth is expected for medical professionals in this field into 2025 and beyond. The median salary for Pharmacy Technicians in 2020 was $60,000 per year.