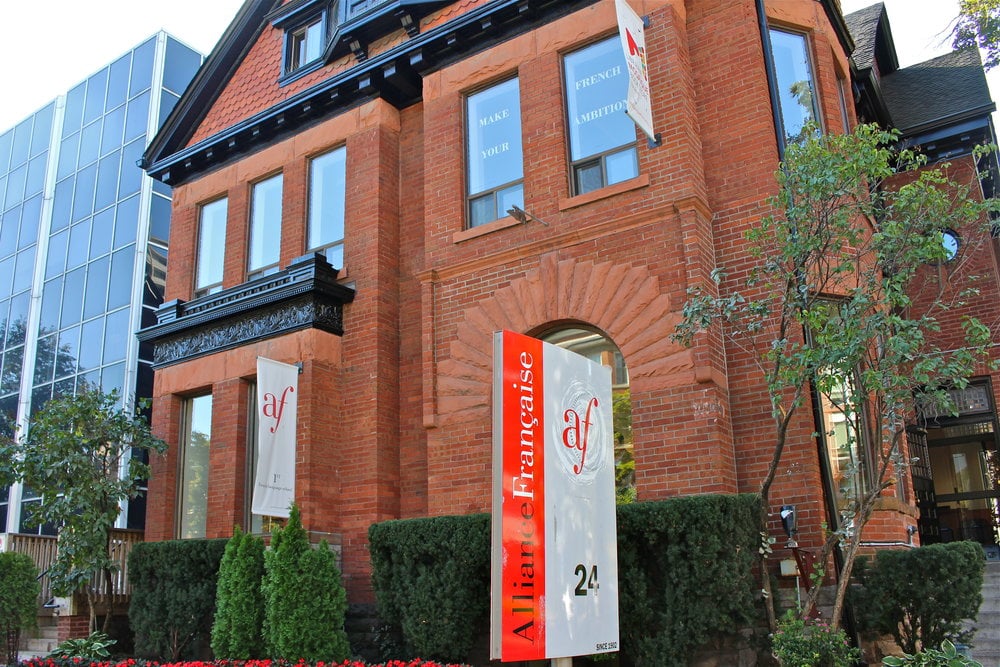 Founded in Paris in 1883, the non-profit Alliance Française promotes the French language and culture from nearly 900 chapters all over the world.
Nine of those chapters are in major Canadian cities. They are officially recognized by the Embassy of France in Canada as exam centers for internationally-recognized tests and diplomas, and manage the organization of the DELF-DALF exams designed to test the mastery of the French language.
Alliance Française learners first build oral communication skills, then proceed to writing. Learners can supplement class time with workshops in grammar, phonetics, civilization, literature, conversation and writing improvement. They can also take advantage of cultural events, library resources, and even higher education opportunities.
What Students Are Saying
"I scraped by in French class in grade school. After 6 months at Alliance, I could handle customer service calls completely in French! My accent still needs work, but my speaking is passable and reading and writing and grammar are good. It feels like I have superpowers ; ) "

Luke Miller, General Course A1.3
Teachers at the Alliance Française are native French speakers from all around the world. Most hold university degrees in education or French instruction and they continue their own education at the Alliances Françaises, which also serve as training centers for teaching staff.
The Alliance keeps classes small so learners can easily participate. Teaching and evaluation methods follow the six levels of the Common European Framework of Reference (CEFR) for Languages.
Locations
Live online, Toronto, Calgary, Edmonton, Halifax, Winnipeg, Moncton, Ottawa, Vancouver, Victoria
Founded in 1907, this institution is one of the oldest business schools in Canada. Known as the École des Hautes Études Commerciales (shortened to HEC), the school is in Montréal, a city where students can easily immerse themselves in French outside the classroom as they work on business French in it.
HEC Montréal is the only graduate school of management in North America to offer a Business French (in-person) Summer School. It also offers longer-term business French courses. And for those thinking of pursuing a BBA degree with French baked in, HEC offers three language streams: (unilingual) French, (bilingual) French and English, and (trilingual) French, English, and Spanish. Academic and professional writing courses complete an education meant to prepare learners for working in French-speaking environments.
Opportunities to do so come to the students. HEC organizes company visits by prominent (and smaller) companies such as Hydro-Québec and the Radio-Canada Broadcasting Corporation (Canadian Broadcasting Corporation).
Meanwhile, rich and varied sociocultural activities keep students enjoying their French immersion experience outside the classroom. There's a French language exchange, where beginners can meet and speak with people who are highly proficient in French, to say nothing of all the opportunities the city of Montréal has on offer.
Locations
Live online, Montreal
Canada's capital city may be one of the most bilingual places on earth. The francophone province of Québec is just on the other side of the Ottawa River. A significant number of government workers and other people on both sides of the provincial border speak French fluently. In this environment, learners will easily find opportunities to speak French outside class.
Those opportunities may be easier to come by than a decision on which University of Ottawa French learning program to take. The French Intensive Program (PIF) caters to those looking to accelerate their learning during the summer. The PIF offers two streams: University Pathway in French and French for Academic Success.
Learners looking to combine their language goals with a university degree can pursue a major in French as a Second Language (FLS), a basic minor, or an advanced minor. These programs are offered entirely in French by the Official Languages and Bilingualism Institute (OLBI).
Founded in 2007, Official Languages and Bilingualism Institute (OLBI), is a newcomer to the language learning field. But it's part of the University of Ottawa, in one of Canada's most bilingual cities. These two attributes set OLBI up for success from day one in its mission of developing innovative language teaching.
OLBI puts those innovations into practice via a number of language learning options. Learners who want to offer proof of their French language abilities can pursue second language certification in which students need to take an online self-study course for French as a Second Language before taking a language certification test.
Those who don't feel prepared for the test can opt for immersion courses instead. A range of University of Ottawa courses combine both French content courses with language courses. Content courses cover professional disciplines such as management, chemistry, biology, medicine, information technology, and more. Select medical students or professionals can enrol in French as a second language courses geared towards French in medical environments.
Humber College, a polytechnic founded in 1967, offers three separate certificate programs for people learning French: two online certificates that are similar in structure and one in-class program. Keep an eye on Humber's website for the return of the in-class French Language certificate.
The Everyday French Language certificate and the Professional French Language certificate, both online French courses, differ mainly in focus. Everyday French has greater breadth than Professional French, which centers on professional communication and business vocabulary. These certificates are otherwise highly similar. Both are offered in conjunction with Rosetta Stone®. They feature multimedia lessons and an interactive learning experience. Virtual classrooms let learners drop in and practice conversation with classmates or visit instructors during office hours. Students practice writing on discussion boards. Online quizzes and a final online oral exam help students and instructors evaluate progress.
Students can further their learning using a number of web-based language learning resources.
Learners first complete a brief French language placement test to determine where they start their journey. (Students can check out top IELTS preparation options.) Then they pick the rate at which they want to complete the certificate—the regular two years or an accelerated one year.
What Students Are Saying
"This program pretty much has it all, from instructors who will spend time with you on pronunciation, reading and writing, to free software like Rosetta Stone and online libraries with more resources than you can possibly use during your studies. The balance of online learning with virtual classes you can pop in and out of makes this the best French course I've taken, and I've tried a lot of different things over the past 10 years. You get the classmates and live instruction to keep you motivated with all of the online tools you'd get with an app. "

Sandra Brown, Everyday French Language
Locations
Live online, Toronto
George Brown College's St. James Campus is easily accessible by transit in the heart of bustling downtown Toronto. The school's French language program consists of eight courses where students pursue both the ability to speak the language and learn about various cultures where it's spoken widely. During the pandemic, George Brown is temporarily delivering all eight as online French courses.
The French language program is part of George Brown's Continuing Education department and aimed squarely at those who want to use French in the workplace or other contexts. Role-playing helps learners emphasize the authenticity, active participation, and listening and pronunciation skills they need to master French. The diversity of the francophone community from one country to another also helps shape the lessons delivered.
Learners who complete all eight courses earn a certificate. They can skip earlier courses if they recently completed equivalent courses at other post-secondary institutions or if their French is strong enough.
Locations
Live online, Toronto
The University of British Columbia's (UBC) Extended Learning school offers both online French courses and in-person classes in its Vancouver-area campuses.
Pick and choose from a variety of courses, both regular and intensive. Learners can also structure their progress by pursuing a French Language and Culture UBC Certificate. Throughout the program, learners expand both their French language skills and their understanding of the peoples for whom French is a lingua franca. With a grasp of both language and culture, learners are better prepared to travel, do business, or take on more advanced studies in the French-speaking world. The program consists of a minimum of five courses of nine weeks each, followed by a final project.
UBC's French language learning is open to all. UBC students and learners age 65 and over qualify for tuition discounts.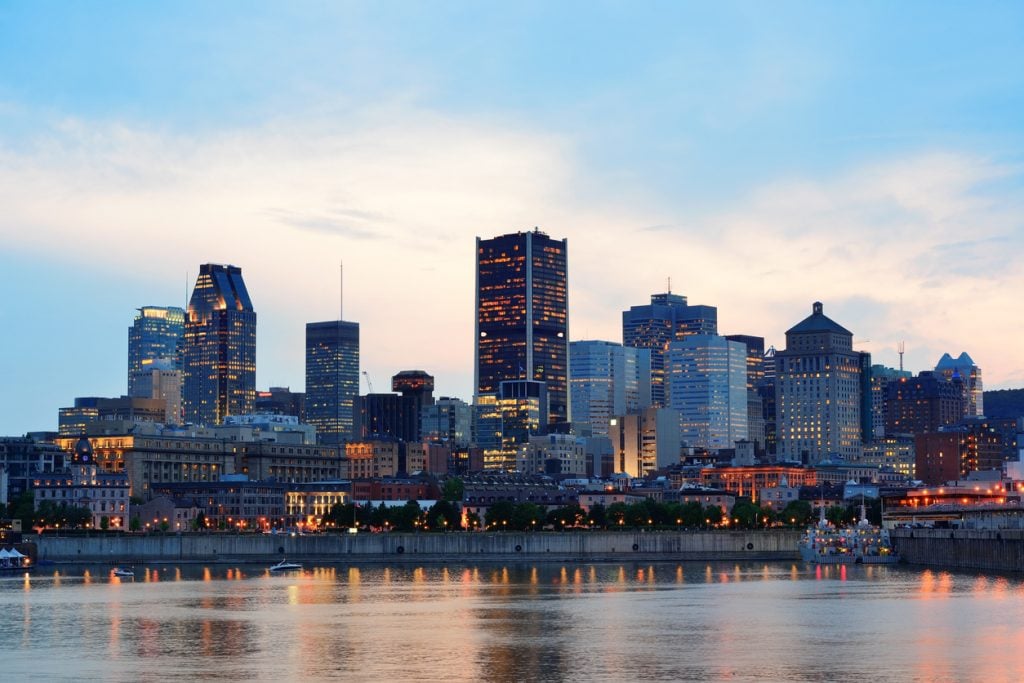 Berlitz Canada is part of a language learning brand known worldwide. With outposts in more than 70 countries, Berlitz has also established learning centers across Canada.
Founded in 1878, it is one of the oldest language schools still running today. Fun fact: it all began when Max Berlitz was teaching French in the U.S. and had his teaching assistant take over his classes during an illness. It was that assistant's methods that formed the foundation of the Berlitz method—staying immersed in the target language using real-life contexts, using the target language in every class.
French is still key to Berlitz today. They do private and small group classes, language assessment and testing, and online French courses. Their offerings include business communication skills training, global leadership training, and programs for governments, institutions, and corporate clients. Berlitz can also set up custom corporate portals.
Berlitz helps learners prepare for the Second Language Evaluation (SLE) Test for public service positions. The SLE assesses the ability to understand and communicate in a target language.
Learning abroad options may appeal to the more adventurous, though in-person and virtual courses are available to learners as well. The hybrid option is called Berlitz Flex, a mixture of asynchronous self-study and in-person learning.
Locations
Live online, Toronto, Vancouver, Montreal, Ottawa, Calgary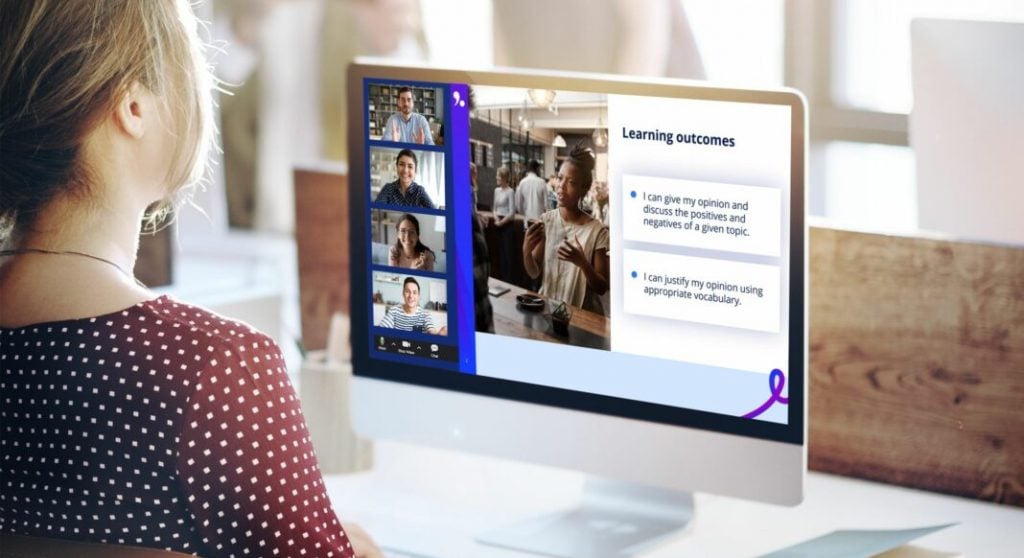 Lingoda bills itself as the language school for busy people. Founded in Germany in 2013, Lingoda was designed from the ground up for a digitally connected world. Courses are offered 24/7 by qualified native-speaking teachers to anybody in the world with an Internet connection.
Lingoda began offering online French courses in 2016. Small (3-5 students) or private in-person classes led by professional teachers focus on helping learners speak their target language fluently (Lingoda teaches languages other than French). Teachers rotate through to expose learners' ears to different accents, making them better able to converse in the real world. Students can download study materials after each class for more practice.
What Students Are Saying
"I loved the flexibility of Lingoda and the price. I enjoyed learning in small groups and I liked most of my instructors. Cons were that I'm a bad procrastinator and so if you are too, just understand that you will have to organize your own schedule. Not a knock against Lingoda so much as all online learning sites. The biggest point for improvement was that I thought some of the classes were a bit rushed. Overall, glad I did this and it was definitely worth the money. "

Phil Dabrowski, French
Learners set their own pace—they can go as light or intensive as they want. They can progress through Lingoda learning levels and earn certificates that they can hang on their LinkedIn profiles for all to see. Programs are designed to meet the Common European Framework of Reference (CEFR) for Languages.
9
YMCA International Language School
Based in Montréal, the YMCA International Language School also offers online French courses. Its core offering consists of small group, private and semi-private classes, plus classes over the phone or online, as well as language classes for business or travel. The Y has accreditations from Languages Canada, Imagine Education in Canada and Emploi Québec, which means that its teachers have a university degree in the language they teach.
Corporate language training helps companies improve language skills among their staff. Learning activities include general language instruction (oral and written communication), conversation workshops, and professional writing workshops.
Want to bring your kids too? Learners as young as 9 can develop their language skills at the Y.
The YMCA International Language School is an official testing center for internationally recognized French and English language proficiency tests such as the TFI, the TOEIC, and the SIELE.
Locations
Live online, Montreal
Looking for live, one-on-one online French instruction to match your schedule? Give Babbel Live a try. There are no physical buildings, just virtual classrooms with small groups of students.
Babbel Live delivers instruction in 14 languages, not just French, thanks to 750 employees based in more than 50 countries. In operation since 2007, Babbel goes all in on elements like its app, games, videos, and podcasts to provide onscreen variety. It takes learners through five levels, from novice to advanced, and learners can go as easy or as intensive as they want. Speech recognition software monitors pronunciation and offers gentle correction.
What Students Are Saying
"I took 10 classes for a month and customized my program a bit with Babbe Live (not to be confused with regular Babbel the subscription service). Overall, a good service and a great way to get started as you will have live classes with some of the 100 native-speakers Babbel Live hires to train people. Having said that, it still isn't as structured as some of the other college courses on this list. No tests or exams or quizzes or even homework. Some of you may like that, but after a month I switched over to an advanced level class at another school in Toronto to help with business French. I needed to learn faster and wanted more control over what to learn for my work. tldr: Babbel Live is an awesome low-cost way to decide if you really are serious about learning another language, but there aren't many advanced options. "

Amelia Castain, French
Babbel for Business, a spinoff language learning service started in 2017, offers a few more features, including the ability for a point person at a company to administer learning groups. Transferable access, reporting, and an administrator portal round out this business-friendly offering.