1
Young Drivers of Canada
Young Drivers (YD) of Canada is Canada's largest driver training organization and one of the best-known driving schools in Canada. In business since 1970, it has helped train more than 1.3 million students. YD also offers driver improvement, re-testing, fleet training and cognitive training.
What Students Are Saying
"Great program although no longer the most affordable... I see some new guys on CourseCompare that didn't even exist when I was getting my G1! Young Drivers is still the industry benchmark and provides those good insurance benefits. I ended up going back as an instructor and liked it, getting paid $27/hr! "

Max S., Drivers Education
What You'll Learn
You can do the theory portion of YD's beginner driver program in person, online or in virtually guided sessions.
Its online program is a beginner driver education course and aimed at helping new drivers learn the skills needed to pass their driver's test and stay safe on the roads. It's an intuitive driving program with interactive online lessons. Students can start the online portion of this course upon registration; a licence is not required to begin. The online learning modules are designed to help new drivers think like experienced drivers. Students will be able to identify the problems and solutions needed to avoid a crash. The lessons are presented through animations, text, images, and videos.
In-car Training Experience
Each Young Drivers in-vehicle lesson is one-on-one to ensure students drive without distractions and get the most out of the training. All in-car lessons are customized to each driver.
Thes school's Collisionfree! Approach™ system includes four habits and 20 sub-habits, including: risk perception; gravel shoulder recovery; threshold/ABS braking; rear-crash avoidance; head-on collision avoidance; emergency braking; brake and avoid techniques; swerving techniques; and freeway driving – all especially important in a large, hectic city like Toronto.
If you're a teen, you can start your training several months before actually turning 16 years of age (16 being the legal age minimum for writing the G1 test in Ontario). Young Driver's also encourages to observe their child's training sessions and receive guidance on how to support their child's driving development outside of formal lessons.
Explore courses at Young Drivers of Canada
Locations
Toronto, Ontario
Launched in Ontario in June 2022, Kruzee's mission is to make it easier for new drivers to get licensed, insured, and on the road with competitive prices and a novel, digital-first approach.
Students can book driving instructors in their area and complete theory lessons at their own pace online. The driving school startup also offers ministry-approved beginner driver education courses that may qualify some learners for accelerated G2 licensing times and auto insurance discounts. The Kruzee platform allows students to choose when, where, and with whom they learn to drive, offering a level of ease and flexibility that sets it apart from traditional driving schools in Toronto.
Kruzee is also building a growing customer base by undercutting incumbents: It's entry-level course costs roughly 30 per cent less than Young Driver's equivalent offering. Moreover, the school offers an up to 20 per cent reduction in auto insurance (the reduction will vary by insurer), and five free auto insurance quotes, among other perks for new drivers.
What Students Are Saying
"I had my lessons with Paul and Arminder and both were so great! They were both calm, kind and patient in their teaching style. I was a very anxious driver with minimal driving experience but I felt confident in my skills after the lessons. I passed my G on the first try with their lessons! I loved that I can personalize my schedule time with downtown pick up locations, which was very important while living in Toronto. I would recommend this to anyone who has been putting off getting their license out of fear, like me. "

Jasmin S., Beginner Driver Certificate Course
What You'll Learn
Students will have 30 hours of online, self-paced learning and 10 hours of in-car lessons with a certified and trained Kruzee driving instructor, who will pick you up for your lessons. The in-car training covers requirements established by MTO, from vehicle maintenance and operation and control to defensive driving and road test preparation.
By-the-hour driving practice is available to help you accomplish your goals — whether you're going for a G2 or G exam or need a general refresh. Kruzee also offers its own vehicles for road tests, free pick up and drop off before and afterward, and a 30-minute refresher course for an additional $295 CAD.
Locations
Toronto, Ontario
An MTO-approved program, DriveWise is a division of KnowledgeSurge Learning Solutions Inc. and established in 2004 to provide high-quality, advanced learning solutions to the road transportation industry.
What Students Are Saying
"I would like to thank Alice, Cindy, Carmel, Dennis, Ben, Rob and Terry for their awesome lesson to pass my Class 1 great team amazing place to learn! "

Mike Bauer, Class 1 MELT Program
What You'll Learn
The DriveWise SafeStart Program includes 40 hours of novice driver training that spans 20 hours of interactive classroom learning (six hours of which are in a state-of-the-art simulation lab), 10 hours of online education, and 10 hours of private one-on-one in-vehicle training with a qualified driving instructor.
Once you're done in the classroom, personalized in-vehicle lessons expand your knowledge further, preparing you for a lifetime of safe driving. The school claims to have a 99.9 per cent or greater client recommendation and trains more than 35,000 drivers annually.
Locations
Toronto, Ontario
After seven years in operation, this Toronto-based driving school claims to have a 95 per cent pass rate with its MTO-approved beginner driver education course. iDrive offers a new driver package, road test preparation, defensive driving lessons, refresher courses, and driver's licence training.
What Students Are Saying
"Big company with many courses and services. I got a great instructor and have no complaints whatsoever about costs, communication or the experience over all. "

Aditi Patel, Novice Driver Course
What You'll Learn
The basic iDrive program includes 20 hours In-class, 10 hours in-car, and 10 hours online for MTO certification, while more expensive packages include 20 hours in-class and 15 to 20 hours in-car. The school teaches defensive driving to help students learn to stay safe on the road in all conditions – especially important in a busy city like Toronto.
iDrive teaches students about the local traffic rules and speed limits and teach them how to become safe drivers with skills that will support them throughout their lives. For an additional 45-minute in-car class, you will receive an extra lesson on your chosen topic, such as city driving, adverse weather driving or night driving.
Locations
Toronto, Ontario
Drive Maxx has more than a decade of experience teaching new drivers with its MTO-approved beginner driver education (BDE) program. Once it's completed, students can get the Driver's Licence History (DLH) from Service Ontario, which the insurance industry recognizes as proof of course completion. The program also reduces the waiting period to appear in a road test.
What You'll Learn
Drive Maxx focuses on defensive driving techniques and strategies – a must have on the streets of Toronto. The school offers in-class and in-car sessions. Students receive 20 hours of online training and 10 lessons in-car for the base program and can pay more to have additional hours of in-car lessons.
In-car instruction includes pre-driving checks, driving in heavy traffic, driving on highways, parking, city driving and driving at night and in difficult conditions.
Locations
Toronto, Ontario
6
Globe Driving Academy Toronto
The Globe Driving Academy is approved by MTO as a BDE course provider in Toronto. Founded in 2012, the driving school prides itself on putting students first and building an experience shaped closely by regular student feedback.
What Students Are Saying
"Easy to book, lots of instructors, super nice and calm in the car and made me feel confident. "

Suzanne Kwan, Beginners
What You'll Learn
Globe Driving Academy provides four-day online driving courses through its online learning platform. The driving school also offers winter driving courses, senior advanced driver, and improvement training. They can help book G2, and G road tests or prepare you for your road test and deliver a car for the road exam in the Drive Test Center in Toronto.
The school offers a flexible schedule (including evenings and weekends) to fit students' needs. The minimum requirements for a ministry-approved beginner' driver education course is 40 hours which consist of 20 in-class, 10 hours in-vehicle and 10 hours of flexible instruction. The average student takes about four to eight weeks to complete the entire program. It may be faster depending on your schedule instructor availability.
Locations
Toronto, Ontario
7
Young Star Driving School
Young Star Driving School offers a range of MTO- approved and certified driver school training packages that include 20 hours of mandatory in-class lessons, 10 hours of in-car driving training and 10 hours of online learning.
What Students Are Saying
"Just passed my driving test on the first attempt with just 2 minors. Saqib's teaching style is calm, patient, and supportive, which made my driving lessons enjoyable and effective. He tailored his approach to suit my learning pace and helped me build confidence on the road. He ensured that I understood not just the mechanics of driving, but also the importance of being a safe and responsible driver. "

Onaib Faisal, Beginner Driver Education
What You'll Learn
The school's accident prevention training exposes drivers to the complexity of driving with challenges and distractions and helps ensure they are prepared once they start driving independently. During the program, Young Star Driving School students learn to avoid a head-on collision and control the vehicle in an emergency. They will also be taught how best to react when another vehicle suddenly appears, as well as to watch for animals and cyclists on the road.
Specific drills by instructors include how to handle the car when it drifts onto the gravel shoulder, and learning how to minimize the impact when involved in a rear-end accident.
Locations
Toronto, Ontario
AMB Driving School has you covered no matter what part of the GTA you want to drive in, with flexible schedules and locations in Milton, Barrie, Mississauga, Vaughn and Toronto proper, among others. As an MTO-approved BDE course provider, AMB offers e-learning classes, in-class training, and in-car lessons.
What Students Are Saying
"I just recently passed my G2 test and i would like to commend the Drivie Maxx for their awesome educational plan, the online lesson was reasonable, I studied at my own pace. but mostly my amazing instructor Shawn who was very professional and full of patience. His expertise, tips and advises were helpful indeed. I am proud to recommend the this school and look for Shawn, definitely will give you the knowledge needed and to prepare you enough to pass the driving test . Thumbs up 👍. "

Nell, Driver Education
What You'll Learn
Through its e-learning option, AMB students learn at their own pace with the 20-hour curriculum broken down into eight distinct learning modules that include content that meets the MTO's guidelines, a variety of engaging and informative activities and videos that support driver education, and interactive knowledge checkpoints throughout the modules. The school's in-class training covers every aspect of being a certified and skilled driver, including city driving, night and rain driving, collision avoidance, vehicle safety and maintenance, driver attitude and road rage.
Package options and pricing are ultimately determined by the number of hours of in-car training, ranging from 10 to 15 hours. All AMB instructors are licensed provincially and municipally and each has an average experience of more than 10 years.
Explore courses at AMB Driving School
Locations
Toronto, Ontario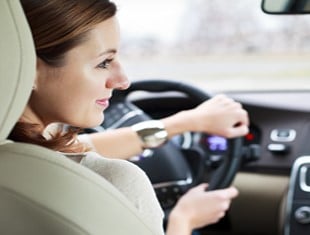 As an MTO-approved driving school in Downtown Toronto, Honours Driving School is confident enough that it will let you try out a lesson first before committing to them as your driving school, which can be done in East York, downtown Toronto. The school offers a variety of lesson packages to meet your schedule, requirements, and budget with flexible payment options and the potential to reduce your vehicle insurance cost upon completion.
What Students Are Saying
"Nickolas, Nickolas, Nickolas! My man. He was amazing instructor with great way of teaching. Got me through G2 pass with ease. Highly recommend him. "

Joshua G., Beginner Driver Education Course
What You'll Learn
Aside from getting to learn in a busy city, Honours emphasizes instruction on defensive driving, emergency maneuvers, and driving under different weather conditions with the guidance of patient, friendly, and engaging instructors who teach students ideal techniques and driving skills according to individual needs, including fears on the road, practical information for beginners, and additional tips for maximum driving efficiency.
Its three packages all include 20 hours of in-class learning while the number of hours you'll spend in the car will vary. All packages include MTO certification for insurance purposes, while two will give you access to the school vehicle to complete your road test.
Explore courses at Honours Driving School
Locations
Toronto, Ontario
Based in Etobicoke, this Toronto driving school is an MTO BDE course provider that pledges to provide aspiring drivers with training they can trust that molds them into responsible and safe drivers. In addition to a BDE program, Ultimate Drivers offers an Advanced BDE course as well as G and G2 road test packages, as well as a defensive driving course (DDC). If you already have your licence, it offers two refresher course options.
What Students Are Saying
"Young star is such an amazing school. Zameer is an excellent teacher, I finished everything in a month and went for my road test and passed on the first try. He teaches extremely well, with so many helpful tips. The price is so cheap too, this is the best school. I would highly recommend it to anyone who wants to get their license. "

Noor Javed, Driver Training
What You'll Learn
Ultimate Drivers' BDE program has three components: classroom learning, a Drive Online home assignment, and in-car training.  Successful completion allows students to obtain a G2 licence in eight months and potentially save on auto insurance. The school's advanced BDE program tacks on five hours of advanced driving skills.
Ultimate's DDC is aimed at those drivers who need to attend an MTO-approved course due licence suspension by the courts or a loss of too many points, as well as simply to brush up your driving skills. Its refresher program is for those drivers with experience who want to improve their driving habits or work off bad habits you picked up over time.
Locations
Toronto, Ontario